Why you should experience the great food at Sisters Thai Cafe
Local Business
Supporting the growth of downtown Rockford, by providing great food during weekend outings.
Authentic Recipes
Fresh and light recipes satisfy the taste buds, while keeping menu items healthy and original.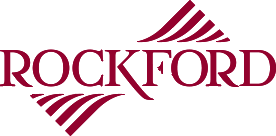 Welcoming Service
Our goal is to always provide quick and friendly service with a smile. We treat all our guests as if they were part of our family.
"A lovely dinner with authentic Thai Cuisine. Lovely, friendly staff. Delicious food. Nice ambiance "
Where you can find out more about us
Facebook
A place you can stay connected with Sisters Thai Cafe at all times. Where you can find all our current specials and promotions as well as dates for musical guest. Please check us out and leave us any comments our concerns you might have.
Yelp
A great place where you can check out recent customer reviews as well as tell us how your experience as Sisters Thai Cafe was. We hope you enjoyed every minute of it!
Please be aware that prices reflected on social media sites may be incorrect. In order to see the most up to date prices navigate through our menu located on the site.